Quick and Healthy Breakfast Ideas: Start Your Day Right ===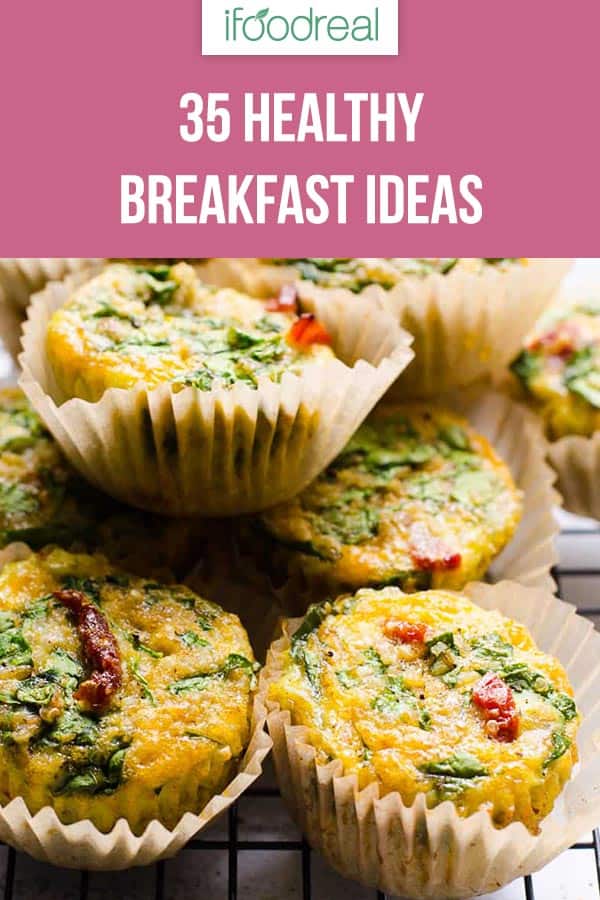 Mornings can often be a hectic time, leaving little room for a nutritious breakfast. However, starting your day with a healthy meal is essential for providing your body with the fuel it needs to tackle the day ahead. Luckily, there are plenty of quick and healthy breakfast ideas that will not only energize you but also satisfy your taste buds. Whether you prefer something savory or sweet, these recipes are sure to kickstart your day on the right foot.
Rise and Shine: Energize with These Quick Breakfast Ideas
Smoothie bowls: Blend your favorite fruits with yogurt or almond milk, and top with granola, nuts, and seeds. These refreshing bowls are not only packed with vitamins and minerals but also provide a burst of energy to keep you going throughout the morning.

Avocado toast: Spread ripe avocado on whole-grain toast and sprinkle with a pinch of salt and pepper. This simple yet delicious combination is a great source of healthy fats and fiber, giving you a much-needed energy boost.

Greek yogurt parfait: Layer Greek yogurt, fresh berries, and a sprinkle of granola or chia seeds in a glass. Greek yogurt is rich in protein, while the berries provide antioxidants, making this a nutritious and energizing choice.

Veggie omelet: Whip up a quick omelet using egg whites and your favorite vegetables. Packed with protein and fiber, this savory breakfast will keep you satisfied and full of energy all morning long.
Fuel Your Body: Healthy Breakfast Options to Kickstart Your Day
Overnight oats: Combine rolled oats, milk (or a plant-based alternative), and your choice of toppings in a jar. Leave it in the fridge overnight, and wake up to a ready-to-eat, fiber-rich, and filling breakfast.

Quinoa breakfast bowl: Cook quinoa in milk (or water) and top it with fresh fruits, nuts, and a drizzle of honey or maple syrup. Quinoa is a complete protein, making it an ideal choice for a nutritious and energizing start to your day.

Chia seed pudding: Mix chia seeds with milk or yogurt, and let it sit overnight. In the morning, you'll have a creamy and nutrient-packed pudding. Top it with fresh fruits or nuts for added flavor and texture.

Whole-grain pancakes: Opt for pancakes made with whole-grain flour and top them with fresh fruit and a dollop of Greek yogurt. This breakfast option provides complex carbs, protein, and a variety of nutrients to keep you fueled and satisfied.
Healthy Mornings Made Easy: Quick Recipes for a Nutritious Start
Breakfast burrito: Fill a whole-grain tortilla with scrambled eggs, black beans, diced vegetables, and a sprinkle of cheese. This hearty breakfast is rich in protein, fiber, and essential vitamins, making it a perfect option for a quick and healthy start to your day.

Banana and nut butter toast: Spread your favorite nut butter on whole-grain toast and top it with sliced bananas. This simple combination offers a balance of carbohydrates, healthy fats, and protein, leaving you feeling satisfied and energized.

Egg muffins: Whisk eggs with your choice of vegetables, cheese, and herbs, then bake in a muffin tin. These portable and customizable muffins are packed with protein and nutrients, making them a great option for busy mornings.

Fruit and yogurt smoothie: Blend a mix of your favorite fruits with yogurt and a splash of milk. This refreshing smoothie is not only quick and easy to make but also provides a healthy dose of vitamins, minerals, and probiotics.
===
These recipes make it easy to start your day with a healthy breakfast no matter how busy you are With breakfastfriendly staples on hand like yogurt wholewheat bread or frozen fruit you can whip up delicious toasts parfaits or frosty smoothies in no timeMay 18 2022 Photo by Alex Lau Food styling by Sue Li We take our sweet and savory healthy breakfast ideas very seriously Why Well you know how when you work out first thing in the1 GrainFree Applesauce Pancakes Start your day with a stack of fresh and healthy pancakes This grainfree version is full of appleflavored goodness thanks to the inclusion of applesauce Make sure to cook on low heat to ensure pancakes are fully cooked without burning Photo GrainFree Applesauce Pancakes Fit Foodie Finds 2Berry Yogurt Bowl Greek yogurt and walnuts
make this breakfast a protein powerhouse This is also a great chance to use your prepped Best Ever Granola or Raspberry Chia Jam if you got em GetView Recipe Kritsada Panichgul The layers of creamy Gruyère cheese salty ham eggs and crusty French bread cubes combine for one of our alltime favorite breakfast recipes The asparagus lends a balancing fresh note Put this one together the night before your big brunch so all you39ll have to do is bake 12 of 1657 Healthy Breakfast Recipes to Start Your Day Start your morning Right with Ellie39s pancakes full of whole grains and fresh fruit 20 Healthy Smoothie Recipes amp Ideas Healthy Breakfast Top it with your favorite fruit and badda bing badda boom you have a breakfast dish you will want to recreate day after day Recipe Slow Cooker Berry
Breakfast Quinoa 141 Savory Parmesan Oatmeal from SELF Let this cheesy recipe be a friendly reminder that oatmeal can and should be savory sometimes too Filled with broccoli and kale it also happens to be a great
Starting your day with a healthy breakfast doesn't have to be a time-consuming task. With these quick and nutritious breakfast ideas, you can fuel your body and mind, setting yourself up for a successful day ahead. Experiment with different flavors and combinations to find what works best for you, and remember to prioritize your health and well-being from the moment you wake up. So, rise and shine, and kickstart your mornings with these delicious and energizing breakfast options!